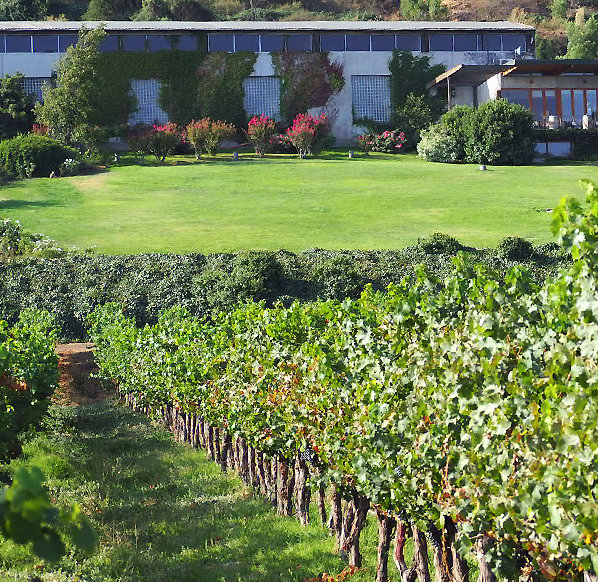 We invite you to live a unique experience,
visiting us in the Maipo Valley:
– Beautiful landscapes less than an hour from Santiago.
– Exclusive individual and group tours.
– Tasting of widely distinguished and award-winning wines.
– Wine shop with products and special prices for visitors.
– Explore our organic and biodynamic vineyards riding on our Norwegian fjord horses.
"Visit the first gravitational winery in South America,
designed by Laurence Odfjell, son of our founder."

TOURISM TEAM, ODFJELL
Sales Room
Tours every Friday and Saturday, according to availability
and with previous reservation by mail.
Languages: Spanish, English and Portuguese
Events
José Cienfuegos
Email: tours@odfjellvineyards.cl
Mobile: (+56) 9 9473 2903
Sales Room
Hours of operation:
Monday to Saturday: 9:30 – 17:00 hrs.
Sundays and holidays closed
Contact
Email: tours@odfjellvineyards.cl
Office: (+52) 2 2876 2830 / Mobile: (+56) 9 9473 2903
Camino Viejo a Valparaíso 7000, Padre Hurtado, Santiago, Chile