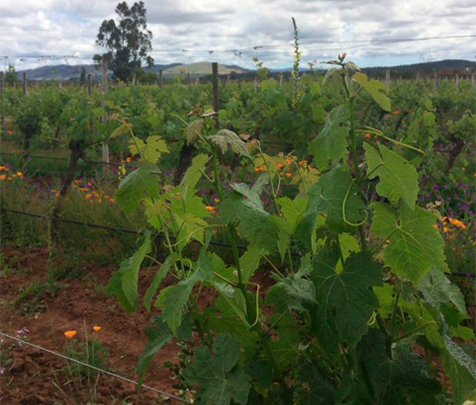 Sustainability has been one of our core values since the beginning. Sustainability creates and maintains the conditions under which humans and nature coexist in productive harmony, facilitating beneficial social, economic, and environmental conditions for future generations.

We have earned the Sustainable Wine of Chile certification, which accredits, our use of sustainable practices in the vineyards, the winery, and our relationship with our workers and local communities. The certification is the outcome of the Wines of Chile Sustainability Code, which was created by and for the local wine industry to guide wineries in their work toward the sustainable production of high-quality grapes and wines.
To learn more: http://www.sustentavid.org/.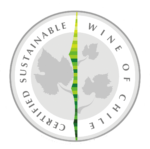 We invite you to know
our Code of Ethics:
Work in the vineyards aided by the Norwegian fjord horses to prevent the soil compaction caused by the use of machinery.
Work in the vineyards aided by the Norwegian fjord horses to prevent the soil compaction caused by the use of machinery.
Some of the actions that we have implemented to protect the environment include:
Production of our own organic and biodynamic compost from grape stems and pomace mixed with manure from our Norwegian fjord horses to improve our soils while reducing the impact of waste.
Plantation of select species of grasses between rows to improve the levels of nitrogen in the vineyard.
Development of ecological islands and corridors to attract beneficial insects (natural predators) and increase the biodiversity of the ecosystem in the vineyard.
Use of apiculture with our own bees to contribute to the natural balance.
Measurement of CO2 emissions and the implementation of a proactive plan to reduce them each year.
This effort includes the use of lightweight bottles to encourage the responsible use of glass.
Implementation of an active recycling program for all types of waste: plastic, paper, batteries, cardboard, glass, and organic matter.
Relationship with our Workers and the Community
People have always been a priority for the Odfjell family in every endeavor.
Over the years, we have implemented a wide variety of policies and practices to put this philosophy into practice.
Examples include:
65% of our employees live near the winery, and we prioritize hiring local workers.
We adhere to the Wine in Moderation initiative that aims to promote responsible wine consumption.
Odfjell works closely with the Municipality of Padre Hurtado, especially with respect to its social programs.
Odfjell actively participates in various associations: Wines of Chile (Chilean wine producers' association), VIGNO (Association of Maule Valley Carignan producers), Biodynamic Wineries of Chile Association, and Destination Maipo Valley (an association of wineries formed to promote the Maipo Valley as a high-quality wine tourism destination).