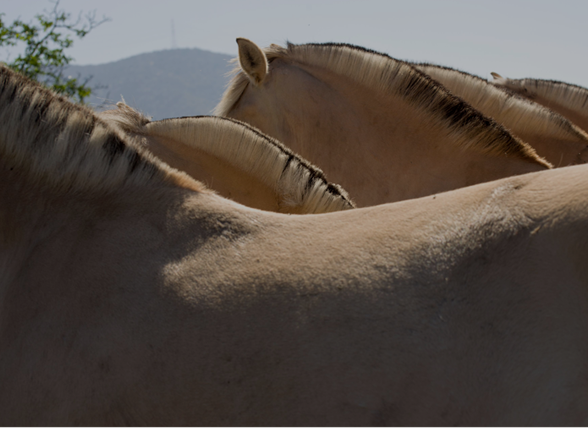 Dan Odfjell brought Norway's indigenous "fjord horses" to Chile in the 1980s, and they can be seen at our winery in Padre Hurtado in the Maipo Valley.
In the final stages of the last Ice Age, the ancestors of these horses migrated from Siberia, Central Asia, to the area now known as Norway. Isolated on the rugged terrain between fjords and mountains, this breed has maintained many of the original features of the prehistoric horse, such as the black strip along the center of its white mane. These horses play an important role in the sustainability of our vineyards, and we use them in managing our organic and biodynamic vineyards.
The docile character of the fjord horses has also enabled us to return the hospitality we have received in Chile. Today they are used in equine-assisted therapy for children with different types of disabilities, and these gentle horses have captured the hearts of many Chilean people in the process.