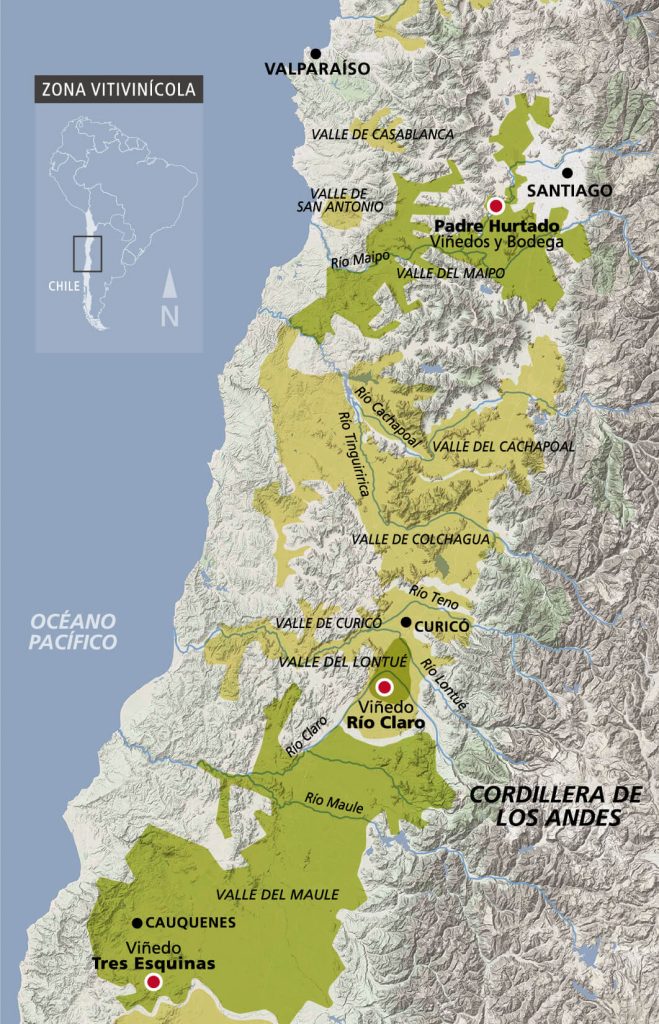 Chile has a privileged climate with immense diversity due to its length and position between the Pacific Ocean and the Andes Mountains. It is a rich country where wine producers are increasingly pushing boundaries, a movement we are proud to be a part of. Nature provides Chile with everything it needs to develop and become known worldwide as "The Organic Country." This is a path we hope many will join us in pursuing.
We make wines that express their specific origins in our vineyards by following the principles of organic and biodynamic agriculture. We only use products of natural origin and promote respect for the ecosystem. In recent vintages we have only used native yeasts, so our wines are truly unique to their origin.
We are concerned with understanding the natural cycles to heal and revitalize our land, and we seek to strengthen the connection between humans and nature.
Our winemaking process starts in the vineyards with the way we farm. We harvest some of our vineyards twice—once early and once—late to produce naturally well-balanced wines.
Maipo Valley
33°32'27.78 "S  70°52'39.28″O"
Certified organic and biodynamic vineyard.

Our original vineyards are located in Padre Hurtado, in the Maipo Valley, where they receive the benefits of a microclimate generated by the Andes Mountains and the Pacific Ocean. A cool afternoon breeze creates a microclimate that allows for slow ripening of the fruit. The daily temperature oscillation (the difference between the high and low temperatures in a single day) can be as much as 30ºC (54ºF) in late March, and the average oscillation is 20°C (36ºF).
The 85 hectares of vineyards, has alluvial soil with stones of different sizes in the surface and the profile. Planted with Cabernet Sauvignon, Carmenère, Merlot, Malbec, Syrah, and Cabernet Franc. The majority of the vines are trellised to vertical shoot position.
Viñedo Ribera Del Río Claro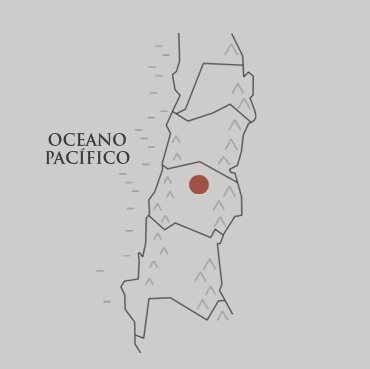 Valle del Lontué
35° 8'2.69″S  71°18'44.61″O
Approximately 300 meters above sea level
Certified organic and biodynamic vineyard.
This vineyard is in the Lontué Valley, 215 km south of Santiago, where Chile's oldest Malbec vineyards are located. The age of the vines is 60 years.
The climate is Mediterranean, with an average daily temperature oscillation of 20ºC (36ºF) and rainfall concentrated in the winter. The crystalline water of the Claro River run next to the vineyards and creates a cooler microclimate for the vineyards. All of this enables a slow and delicate maturation of the fruit. The age of the vines delivers concentrated wines with tremendous texture and body.
The 8.4-hectare vineyard has clay soils and 6.5 hectares are planted to Malbec trellised to vertical shoot position. Our Norwegian fjord horses play a fundamental role in the vineyard management.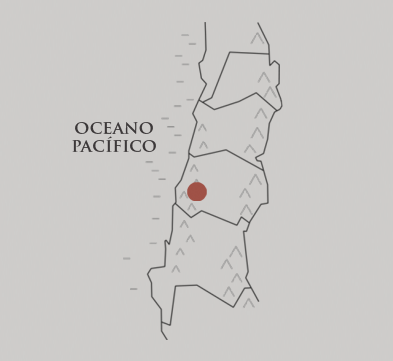 Maule Valley
36° 8'36.28″S  72°16'8.58″O
400–440 meters above sea level
Certified organic and biodynamic vineyard.

This century-old vineyard is located 400 km south of Santiago in the traditional Cauquenes zone of the Maule Valley. The climate is Mediterranean, and the average daily temperature oscillation is 19ºC (34ºF). The property has 18 hectares of vineyards and includes old Carignan vines planted more than 100 years ago in gobelet system.
The Carignan is dry-farmed (dry farmingnon-irrigated) and has very low yields, resulting in a perfect combination of concentrated fruit and complexity in the wine. More than a decade ago, we began experimenting with planting many new varieties in Cauquenes, including Carmenère, Cabernet Sauvignon, Tempranillo, Tannat, Mourvèdre, and Petite Syrah. Many of these experiments are now producing stunning wines. Our icon wine, the Odfjell 2012 and 2014 were Cabernet Sauvignon from Cauquenes.